Marvelous! Or, The Death of Cinema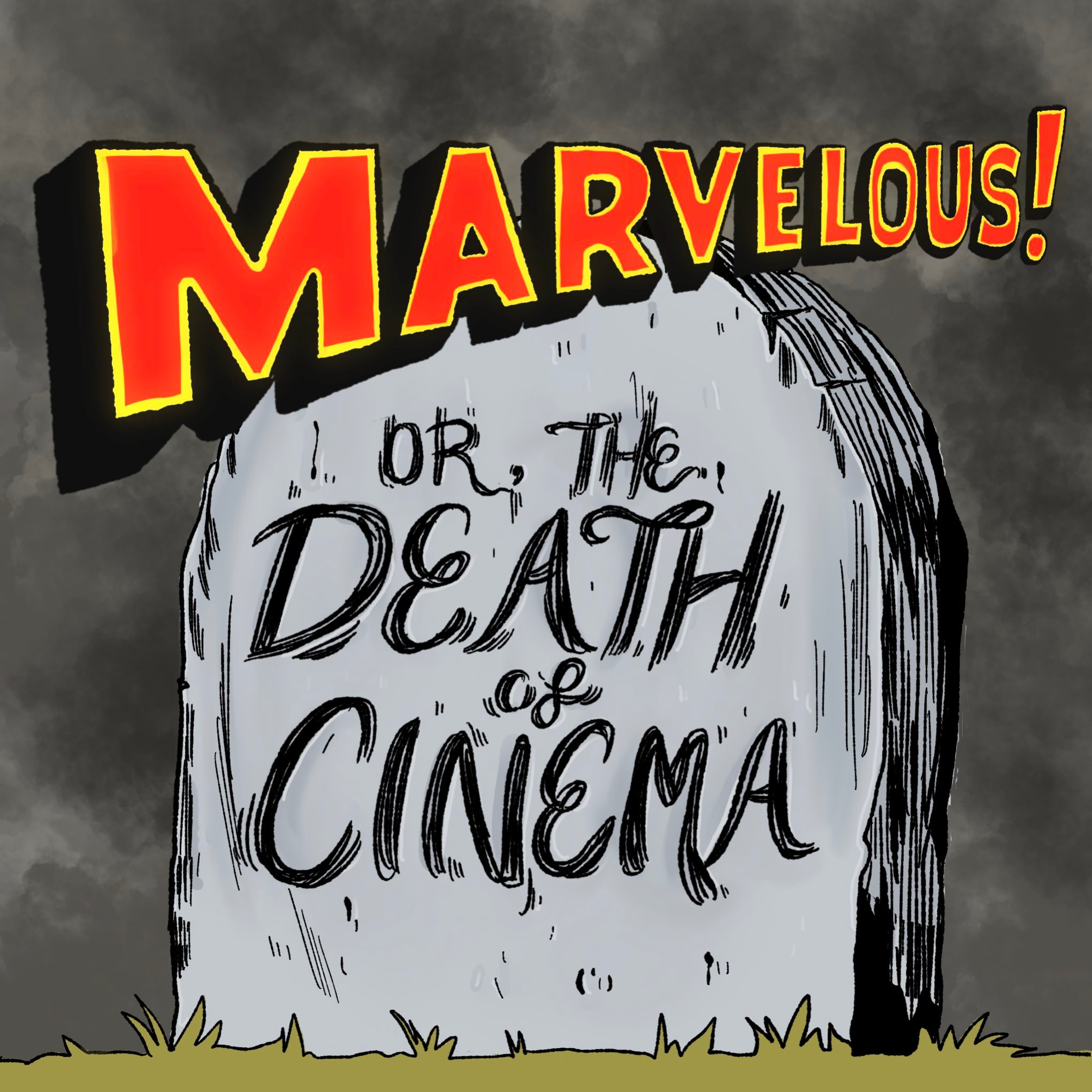 A critical and comedic reexamination of the Marvel Cinematic Universe, it's competitors and clones, the rise of ultra-corporate and algorithmically generated entertainment, and the symptoms of a culture in decline. A dirge for the death of film. "A savage journey into the heart of the American Dream." Hosted by Tyrell "Stu" James (@Discourse_Stu) and Nicole Veneto (@Kuntsuragi). Production by Miguel Tahni. Cover art by Zoe Woolley (@probablyademon). Banner by @HeartWorme.
Episodes
Episodes
Wednesday Jan 05, 2022
He's big, he's green, and he's... remarkably boring. Also he can't have sex with Liv Tyler. In the pod's own troubled* sophomore outing, Nicole and Stu talk about 2008's almost forgotten The Incredible Hulk. We go over the film's production woes, the conflict between the studio, the director, and miscast star Edward Norton, its failures as a movie, and how the media franchise that now rules culture with an iron fist almost sunk out of the gate - a conversation much livelier than its subject.    *Nicole's power goes out   Production by Miguel Tanhi. Art by Zoe Woolley. Follow us at @MarvelousDeath for updates! If you enjoy the show please consider supporting us by leaving a rating or review on your preferred podcast distributor. 
Wednesday Dec 22, 2021
...we came in?    Nicole and Stu start at the beginning with 2008's Iron Man. There was no plan. There wasn't even a script. An indie director on the come-up took a long-shot casting a burnt out has-been who's charisma and pathos single-handedly turned a mid-tier action film into a monster hit that would spawn a monstrous cultural behemoth. We take a look at the troubled production, Downey Jr's charisma, and the film's confused politics as it tries simultaneously to critique the military-industrial complex while celebrating American empire and exceptionalism at the close of the Bush Era.   Produced by Miguel Tanhi. Cover art by Zoe Woolley.